Data Cabling | Nationwide
Design Build Expertise
From multi building campus environments and data centers, to classified clean rooms, Prime Data Communications has the expertise, resources, and experience to handle nearly any cabling environment.
Cost effective, quick to respond, and flexible in tackling the most challenging IT system installation. Prime Data Communications is an IT & Telecom Service company that provides cable system design, installation, and project management services over the spectrum of data, voice, electronic safety & security, and audio & video technologies, encompassing fiber optic, Cat5, Cat5e, Cat6, and wireless based distribution systems.
Nationwide Installations
We do IT, Data and Telecom network cabling installations, nationwide. Servicing large-scale and multi-site businesses, we create integrations that work for you. When your network slows, calls get dropped and WiFi sputters - you've got frustrated staff, lost clients and ROI that's not headed in the direction you'd like. We help you build a fast, secure and stable network across town and across the nation.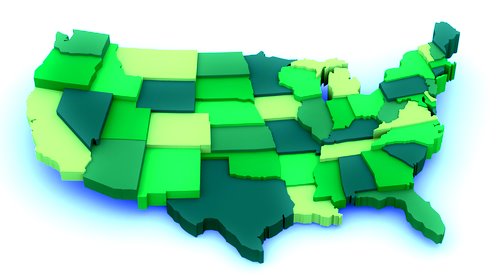 Prime Data Communications
Servicing Enterprise Businesses in all 50 States
We Support Your General Contractor,
IT Team, Project Manager
Working with general contractors, architects, system vendors, AV integrators, IT consultants, project managers and your IT team, we understand that time is money and that deadlines are essential. When you work with Prime Data Communications, you'll know we're equally invested in hitting benchmarks, that we put a premium on timely installation and workmanship.
Prime Data Communications provides network, IT and telecom equipment installations based on the Commercial Building Telecommunications Cabling Standard (ANSI/TIA/EIA-568-A) , approved by the American National Standards Institute. This cabling standard provides support for multi-product, multi-vendor digital environments and networks in and between commercial buildings. This cabling standard helps users overcome that tangle of wires (we've all seen) by building a communications' infrastructure that both under-girds and eases integrations to newer, faster network technologies as they become available.
In conjunction with proven project management strategies, we design top quality, cost-effective structured cabling networks that support a company's mission-critical applications today, while creating the bandwidth to migrate to emerging technologies.
Network Installations for, multi-site, data centers, new construction. Prime Data Communications has the expertise, resources, and team to handle nearly any cabling environment. Enterprise level experts in IT & network planning, structured cabling design and installation: data, voice, electronic safety & security, audio & video, fiber optic, Cat5, Cat5e, Cat6, wireless, boring, lifts.
Prime Data Communications has qualified technicians and project managers to handle just about any cabling environment.